The weddingsonline Awards 2018 took place at CityNorth Hotel on Monday 19th February 2018.
"Floods of emails since. A few congrats from past/future couples but mostly enquiries. Booked my first 2020 yesterday, deposit and all as a direct result!" – Paudie Walsh, Munster DJ Hire – Winner DJ of the Year 2018
"My work and enquiries are through the roof. I have got the most amazing response for my award and I'm like a celebrity in my home town of Sligo. Thanks so much for everything, joining WOL was the best move I made in a long time. Hope all good with you and your amazing team." – Olivia O'Hanlon, Church Singer of the Year 2018
The weddingsonline Awards 2017 took place at Clontarf Castle on Monday 20th February 2017. Take a look at the highlights of the event below including testimonials from winners Barberstown Castle, Allure, Ballinacurra House and Amore Wedding Stationery by Donna Gormley Designs.
What our prveious winners say…
"100 enquiries in just 2 days … 15 weddings booked in just 2 days … Thank You !"
DKPHOTO – Photographer and Overall Supplier of the Year 2017 (3 days after the Awards)
"This awards scheme has been enormously important in recognising the successes, dedication and extremely high levels of quality and service given by the Irish wedding industry and therefore, it is hugely significant for us to be given official recognition not only by our industry peers but also by our customers."
John Burke, Owner of The Armada Hotel (Overall Wedding Venue of the Year 2015)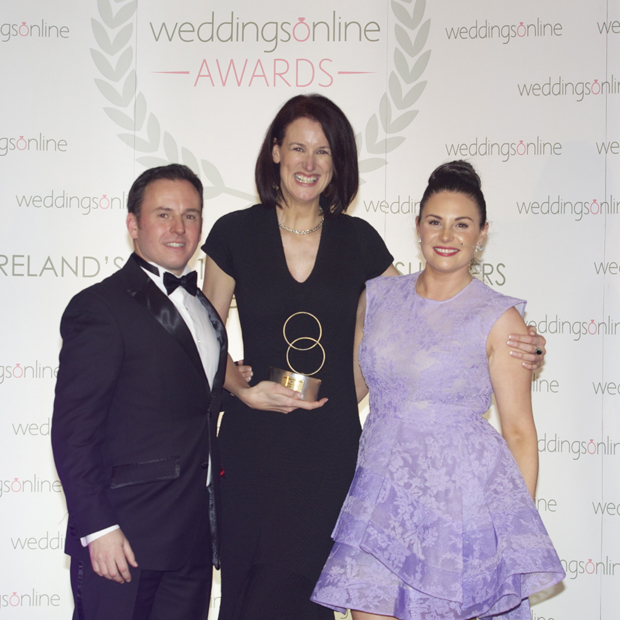 "I am just delighted to win again this year. Since last years award, it has been non-stop and I have had the privilege of working on some amazing weddings and events throughout the year. It is testament to the work that we do, to win this award again."
Sharon McMeel (Wedding Planner of the Year 2015)